Meet Stolmar
Our company have been gaining recognition in the windows manufacturer market since many years
Stolmar headquarters in Kruszyn Krajeński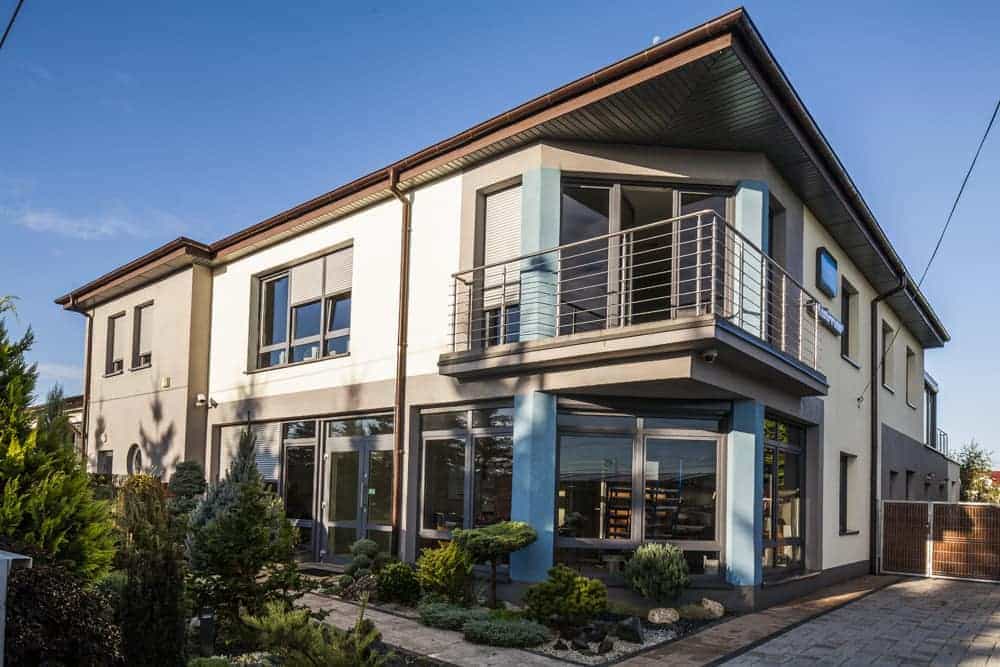 We are a manufacturer of 
lead-free windows and doors
based on
GEALAN Fenster Systeme
and
VEKA AG
 windows profiles and aluminum joinery products which are based on ALUPROF and MORAD systems.
The constantly high quality of our products comes from using the best materials available on the European market as well as from modern production line and many years of experience of the employees working in our company. Constant research in line with European standards give our customers the assurance of the quality of our products and their rightful place on the market.
All production processes are covered by the control programs. Thanks to the staff of professionals working in our offices in Germany we serve all individual consumers and large investors in the EU. The quality and satisfaction of our clients find recognition in various awards and honors, but above all the impeccable reputation among our trading partners is most imnportant to us as would be to any manufacturer.
Our company also manufacture untypical joinery, such as windows of triangular and arc shapes, entrance doors, sliding doors and winter gardens.
History of Stolmar company
Our company was established in December, 2003 as
STOLMAR sp. o.o.
(STOLMAR LIMITED) based on many years of experience in production, research and development of modern window systems which are formed on the basis of
windows profiles made of PVC and aluminum.
A thorough knowledge of the market has given us a base to start selling in Polish and German markets. Increasing sales growth based on new projects we have started with our partners and suppliers allowed us to open the 2008 branch office in Saarbrucken in the south-western part of Germany.
The main manufacturing facility is located in Kruszyn Krajeński in 8 km distance from Bydgoszcz in Poland. Production of our products meets all environmental standards, and all the waste, such as glass, PVC (PCV), aluminum, are recycled in the companies holding the apropriate certificates and research in the field of environmental protection. In recent years the company has managed to develop a solid brand and position as the leading manufacturer of PVC and aluminium in the kujawsko-pomorskie province.
The most valuable thing for the producer is the trust that is shown by the buyer. Many people are buying products STOLMAR guided by the favorable reviews of friends and family. Such a large number of customers from the command indicates a very high-quality products, a wide range of assortment and aesthetic performance of joinery. You can not also forget about the reliability and professionalism of installation companies with whom we work and have partnership throughout the country.
Since 2011, we acoomplish internal training programs, which together with the development of window technology and the new solutions allow us to achieve the highest quality of manufactured windows. Close cooperation with our partners on the latest solutions and trainings allows us to perform products in cutting-edge STV technology – static dry glazing as well as IKD – increased insulation of core.
All STOLMAR products are manufactured on modern machines (CNC) and tools from leaders in the production of machinery, such as KABAN, URBAN, PRESSTA, SCHURING.

Always on time
Fast and efficient execution of customers orders is our top priority. Individual advice and a smooth transfer of information guarantee success, which convert into satisfied Purchasers.

The innovative approach
Our company always follows a something more. The ability and effectiveness in introducing innovations is one of the most important factors to compete successfully in the open windows market.

Modern technologies
We own modern machine park, which allow manufacturing of reliable windows tailored to the needs and expectations of our customers. Precision and perfection are the basis of our business.

Professional advice
Our team of specialists are rich in knowledge and experience in the industry so we can offer you assistance in the form of individual approach and the selection of ideal solutions for any special needs.
Posts from our blog
News and fresh information from the company's life.
No Results Found
The page you requested could not be found. Try refining your search, or use the navigation above to locate the post.
Our projects
Buildings with Stolmar windows and doors.
Contact us. We are waiting for you.
Do you wondering which window or door type you should choose? Our specialists will be happy to help. Call or write us!